Welcome to Hainesville Baptist Church
We're glad you're here. Click any link for more information. If you have questions, comments or concerns, please contact us now. We look forward to seeing you soon!
WHAT TO EXPECT
Hainesville Baptist Church is a caring, welcoming community where the Bible is preached as Truth and Jesus is worshipped as Lord. Come as you are, bring the family, enjoy our choir and connect with the Body of Christ, as we explore God's Holy Scripture together. You will be blessed.
SERVICE TIMES
Sunday Morning - 9:45am Bible Study

11:00am Worship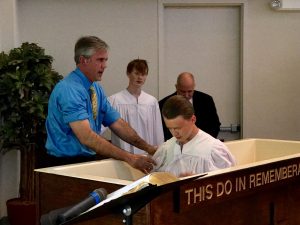 WHAT WE BELIEVE
Hainesville Baptist Church believes in the one Triune God, the infallibility of the Holy Scriptures and the saving grace of Jesus Christ, that all who accept Him as their perfect, personal, atoning sacrifice for sin will have everlasting life in Him.
"All Scripture is God-breathed [given by divine inspiration] and is profitable for instruction, for conviction [of sin], for correction [of error and restoration to obedience], for training in righteousness [learning to live in conformity to God's will, both publicly and privately--behaving honorably with personal integrity and moral courage]."
-2 Timothy 3:16
"For I passed on to you as of first importance what I also received, that Christ died for our sins according to [that which] the Scriptures [foretold], and that He was buried, and that He was [bodily] raised on the third day according to [that which] the Scriptures [foretold]."
-1 Corinthians 15:3-4 (AMP)
"For it is by grace [God's remarkable compassion and favor drawing you to Christ] that you have been saved [actually delivered from judgment and given eternal life] through faith. And this [salvation] is not of yourselves [not through your own effort], but it is the [undeserved, gracious] gift of God."
-Ephesians 2:8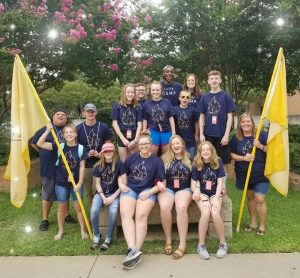 OUTREACH
As an active community of faith, we minister directly to our church family, including youth and children. We also engage in other outreach ministries serving our greater community, nation and the world. For more on outreach, please open the Ministries tab and select a program from the list.

HOW TO FIND US
We are located in Hainesville, TX, east of Mineola, on the NW corner of FM 49 and FM 778. (Our post office box specifies Mineola, but our actual facility is in Hainesville, TX.)
HEAR A SERMON NOW
Click here to access our audio sermon archive and hear the Truth preached now.